Hi, everyone!
It's been a while since I've written a blog post, but that's only because life is crazy (but good!). Crazy good! :)
The biggest news I have to share is that CATALYST is now in Barnes and Noble bookstores around the country. I can't begin to tell you how thrilling it is to have people texting and messaging me pics of CATALYST in THEIR local bookstore. Here are some of my most favorite pics I've received so far:
This one was found at a B&N in Denton, TX and is SO cool because CATALYST is surrounded by Sarah Dessen books, and I LOVE Sarah Dessen!! What a dream to see my book on the shelves with her books. LOVE! <3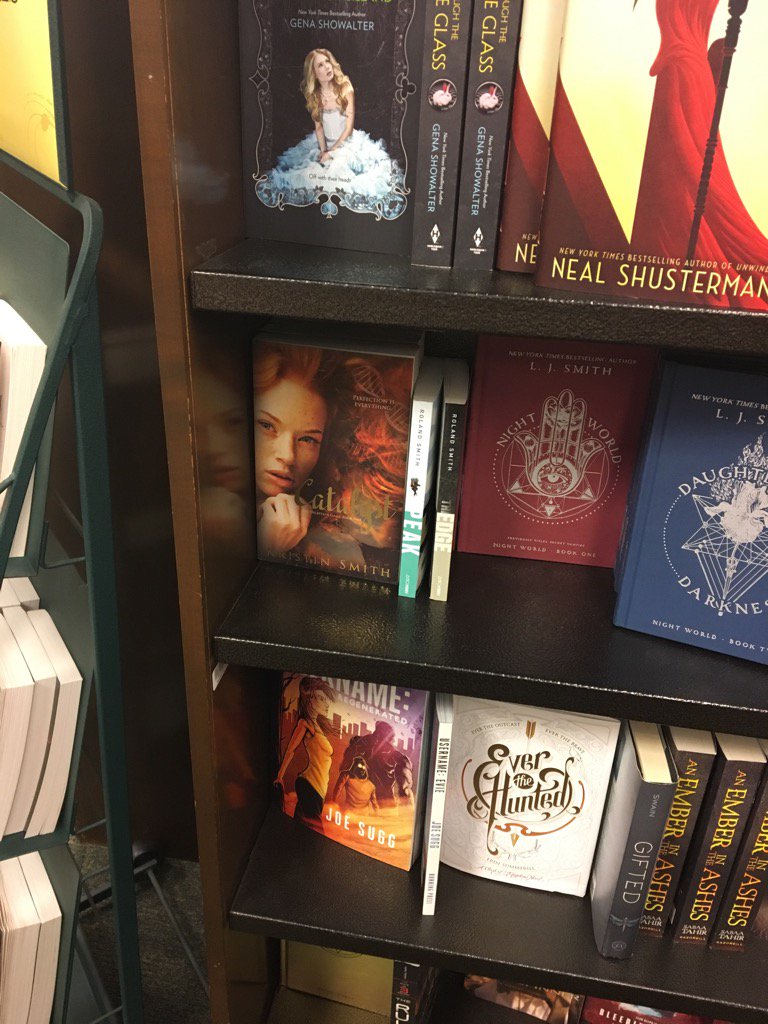 This is another great one because now I'm shelf buddies with Erin Summerill, author of EVER THE HUNTED. Erin and I will be rooming together at RT Atlanta in May, so super cool that we're shelf buddies too at this B&N in Pennsylvania. :)
My dear friend, Sandy, spotted CATALYST in a Manhattan B&N! Love that it's made its way to the Big Apple!
This one was spotted in Kansas City by fellow CTP author, Shannon Thompson. Poor CATALYST looks teeny tiny compared to THE CROWN'S GAME. Lol.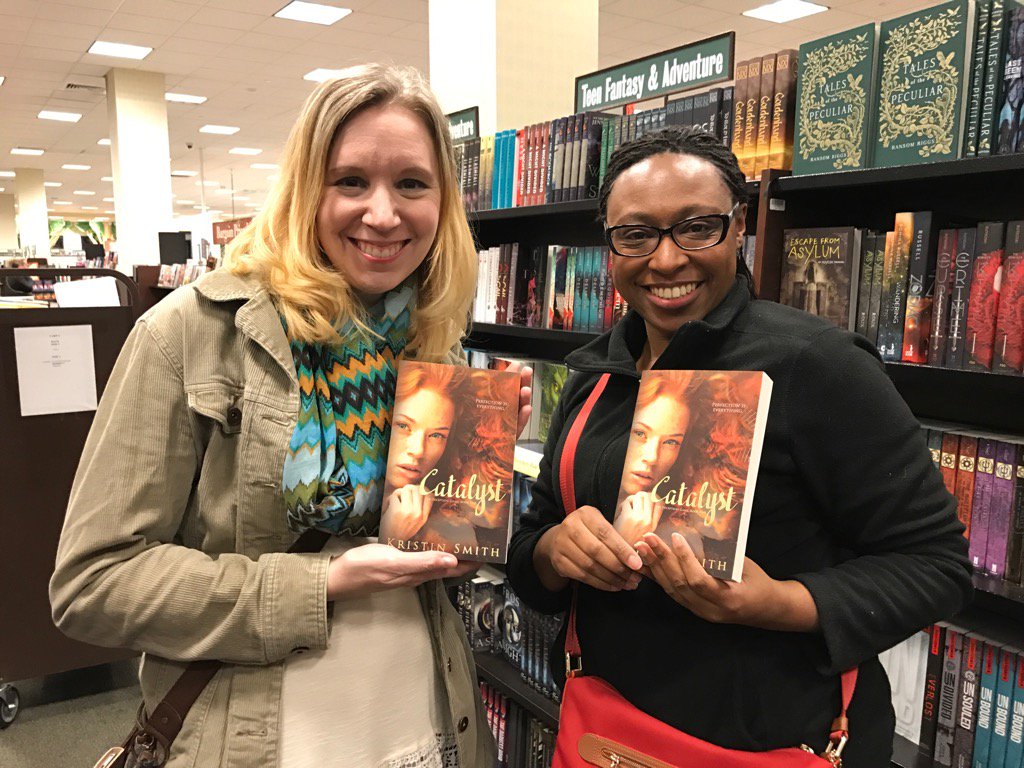 Love this one! Jacy Merrill and Monica Hoffman—my local author buddies—and I discovered CATALYST at the B&N closest to where I live in NC. Such a surreal experience to see MY book on the shelves next to so many fabulous authors.
Have you seen CATALYST in a B&N near you? If so, please snap a pic and tag me in it. I love seeing it make its way across the country. :)
In other exciting news, CATALYST has a sequel. The sequel has a title. And this title now has a release date AND an upcoming Cover Reveal. FORGOTTEN, the sequel to CATALYST, will release on August 21st. The cover reveal is scheduled for Friday, March 3rd. Here's where I need YOUR help.
If you'd like to help with the cover reveal for FORGOTTEN (Book 2, The Deception Game series) please sign up using the form below. Thank you!!
One last exciting bit of news: I have my first book tour this weekend, scheduled in my hometown and surrounding areas in Virginia. If you live in the Richmond area, you should come by and see me! Details below:
Friday, February 24th: Hopewell High School (A visit to my Alma Mater)
Friday, February 24th 7-9:00 pm: Book signing at Barnes and Noble Bookstore in Short Pump
Saturday, February 25th 10:30 am -12:00 pm: Author event at the Appomattox Regional Library. Kristin will be talking about her book, answering questions, reading an excerpt, and signing books.
**This event is sponsored by the Junior Woman's Club of Hopewell.**
Saturday, February 25th 2:00 - 4:30 pm: Book signing at Books-A-Million in Colonial Heights


Do you have any exciting news to share? Did you sign up for my Cover Reveal? Do you live in the Richmond, VA area?