Hi, everyone! Well, I survived my cover reveal and first round of edits last week! I think that calls for celebration, don't you?
Wait, I already celebrated.
The Giveaway for the $25 Amazon gift card has ended, and we have a WINNER!! The winner is..................
Joycedale Laurien Chapman
!!! Congrats to Joycedale!! Joycedale is excited to buy more books with the gift card! I think that sounds like a great way to spend the money, don't you? :)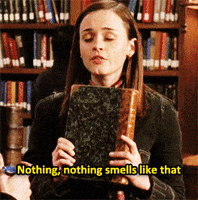 Do you want to see the crazy thing my husband and I did over the weekend?
That's right! We got puppies! Not one, but TWO!! I think we might have had a temporary moment of insanity! Lol.
Also,
Happy Release Day
to
Tamara Grantham
, a friend and fellow author of Crimson Tree Publishing (the sister publisher to Clean Teen Publishing). BLOODTHORN, the third book in her Olive Kennedy - Fairy World MD series, released yesterday! Check out this awesome cover!
BLOODTHORN by Tamara Grantham
Release Week Sale $3.99. (Regularly $5.99)
SPELLWEAVER by Tamara Grantham
Available now on sale for $3.99. (Regularly $5.99)
READ THE FIRST BOOK TODAY FOR FREE:
Visiting Faythander is a nasty business. Forget the fairies and unicorns, most people come back with lost memories and mental problems. Olive Kennedy knows. She's the therapist who treats patients suffering from Faythander's side effects. Despite her empty bank account, she takes pride in her job as Houston's only Fairy World medical doctor. She's never failed to cure a client—until now.
Traveling back to Faythander wasn't on Olive's to-do list. But she has no choice. The fate of both Earth and Fairy depends on her ability to stop an ancient being called the Dreamthief. To complicate matters, she may be losing her heart to someone who can't love her in return. Saving the world, she can handle. Falling in love—not so much
As if battling the forces of evil wasn't difficult enough…
ABOUT TAMARA GRANTHAM:
Tamara Grantham was born and raised in Southeast Texas. She earned a Bachelor's degree in English from Lamar University. After marrying her husband David, she followed him through his training to become a burn surgeon, which consisted of moving from Vidor, Texas to Galveston, Texas, then to Tulsa, Oklahoma, back to Galveston, and they finally settled in Wichita, Kansas. Tamara and David have five active, sweet, and almost always well-mannered children, ages zero to ten years. Their two pets, June—the Jack Russell Terrier, and Chester—a black cat, help to keep the house lively (in addition to the children.)
When Tamara isn't writing or tending her children, she enjoys taking walks through the woods, eating chocolate, and very infrequently, she enjoys a good night's sleep.
What's up with you? Have you celebrated anything lately? What would you do with a $25 Amazon gift card? Do you think you might read Tamara's free book?