Welcome to #TeamVictoriousSecret! If you're reading this, it's probably because you're a potential mentee and you're trying to choose the right mentor(s) for you and your awesome work. And Beth and I are about to convince you why WE are the mentors for you! (On a side note, Beth and I are accepting YA only.)
(On another side note: If you are thoroughly confused right now, you can read all about Pitch Wars HERE.)
Kristin Smith
Hi there! I am so excited to be co-mentoring Pitch Wars this year with my friend and critique partner, the very talented Beth Ellyn Summer. Beth and I have a great love for many of the same books, and we
are
dying to find that ms we immediately connect with and will go to battle for.
I
'
m a YA author who loves jewelry and scarves, and would trade summer for fall any day. I
'
m the best-selling author of the YA near-future thriller
Catalyst
(released Nov.
'
16 from Clean Teen Publishing) and its sequel
Forgotten
(released April
'
17)
.
You can find my books in your local Barnes and Noble or online HERE.
I LOVE to dance and may or may not be the Just Dance champion in my house.
If you take me to a karaoke bar, I might not be the one drinking, but I
'
ll certainly be the one singing.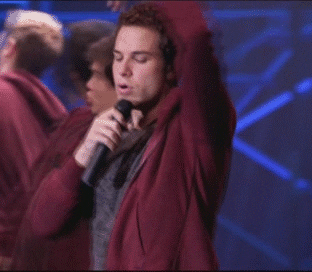 I play a killer game of Scrabble, but I suck at drawing—my biggest claim to fame would be stick figures and flowers.

I have a slight addiction to chocolate, and I'm a strong believer that if a dessert doesn't have chocolate in it, then it's not considered a dessert (except for creme brûlée—I can always make an exception for creme brûlée).

I love to laugh (no, seriously, I LOVE to laugh).

I'm a Southern girl by birth and by heart, but I'm fascinated with big cities.
As the only girl in a house of six boys (1 husband, 5 sons), I'm WAY outnumbered, which is probably why I love rom coms so much.
I love broadway plays, music, Zumba, sunsets, the ocean, my family, the piano, reading (of course), and a million other things.
You can read more about me and my books at
kristinsmithbooks.com
OR connect with me on Twitter: @SwordsStilettos OR find me on Instagram: @kristinsmithwrites
Hi! I am so thrilled to be a Pitch Wars mentor with my good friend Kristin Smith. There is something so crazy exciting about this contest, and the lead up to it every year reminds me of the electric buzz just before a concert's about to start. We can't wait to find the manuscript that makes us fan girl!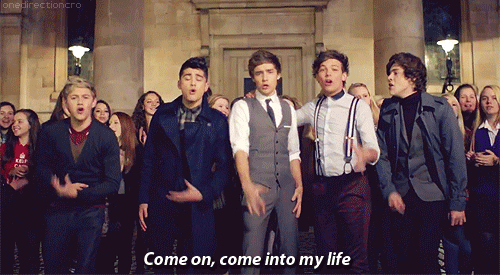 I'm a YA author in love with makeup, words and pretty pastel things. My debut novel, AT FIRST BLUSH was published by Bloomsbury Spark in April '17. Check it out HERE.
I firmly believe books > movies, but I do love television about as much as I love books. I'm a bit of a TV addict. I spent my college years interning at NBC for Conan O'Brien and Jimmy Fallon (which means I possess the answer to the age old question: how many interns does it take to change a water cooler?) Also: please don't tell my journalism degree, but my favorite news source is Colin Jost and Michael Che on
Saturday Night Live's
Weekend Update.
I live, breathe, sleep, eat, exist for fitness (yes, I'm one of *those* people) with a special love for HIIT (actually HIIT classifies as a love/hate relationship), weight training, core work, and yoga.
I have a cat named Penny Belle who loves to "hunt" my laundry downstairs at night and "present" it to me in my room upstairs which is adorable, as well as incredibly helpful.
The Roots once wrote a song about me and Whoopie Goldberg eating frozen yogurt together on a desert island.
I can't for the life of me remember high school math, yet Britney Spears' entire dance routine to "Crazy" is still somehow embedded in my brain (and feet) for all eternity.
I can solve Wheel of Fortune puzzles with, like, three letters. Sometimes less.
I love Hanson. Yes, Mmmbop Hanson. Yes, they still have a fan base.
As I mentioned above, I love makeup. My main character in At First Blush is a makeup guru. But I can't apply eye liner to save my life, and the one time I did a decent wing, I took 7,000 selfies to document the occasion.
To learn more about me and my writing check out
www.BethEllynSummer.com
or connect with me on Twitter and Instagram @BethEllynSummer

NOW ON TO THE GOOD STUFF!
We
are
interested in YA in the following genres:
contemporary realistic, contemporary magical realism, contemporary suspense/mystery/psychological thrillers, fantasy/speculative fiction
Here are some things we
'
d LOVE to see:
-VOICE, VOICE, VOICE (If you have an ms with a voice that truly stands out, we are the mentors for you!)
-Romance (we
'
re a sucker for great romantic tension
—
however, the romance doesn
'
t have to be part of the main plot; it can be a subplot and we
'
d be happy)
-Unreliable narrators (If you have anything that can be comped to
We Were Liars
by E. Lockhart, we want to see it!)
-Love triangles (done right!)
-Complicated or flawed characters
-Twists and turns we don
'
t see coming
-Stories told in an unusual way (with letters or text messages, etc. Think
Thirteen Reasons Why
by Jay Asher)
-High concept plots (Think
Pretty Little Liars
)
-Writing that grounds us in the character
'
s every emotion
-Artistic characters: dance, painting, acting, singing, writing, photography, etc.
-Anything that can make us laugh or cry (preferably both!)
-Anything a la
Pretty Little Liars
or
Gilmore Girls
-
Characters dealing with the death of a loved one (Think
The Sky is Everywhere
by Jandy Nelson)
-Phantom of the Opera inspired retelling
-YA version of the Bachelorette
-Anything with cooking
-Anything that can be comped to Sarah Dessen or Stephanie Perkins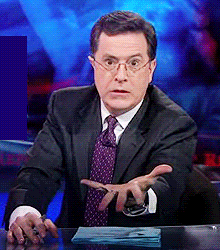 It's no secret that we LOVE contemporary YA. So, if you've got swoony boys, complex characters and unique plots, we're your girls. We love the light and fluffy stuff (humor is always a plus) but on the flip side, if your character is gritty and dark, we want it too! In short, when it comes to contemporary, to quote Sharpay Evans, we want it all.
We love strong female friendships, but Beth has a love for the slow burn and inevitable heartbreak of close friendships falling apart.
Beth is also addicted to Disney shows and movies, so if your book is anything like
High School Musical
or
Teen Beach
(think
What You Always Wanted
by Kristin Rae), she will move heaven and earth for it! (bonus points for manuscripts with musical elements: rock stars, concerts, etc.)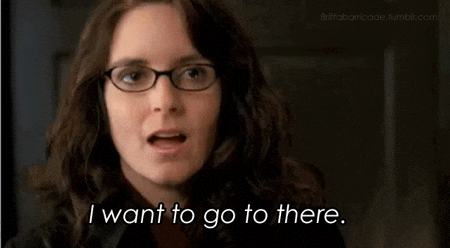 Kristin is a sucker for voices, so if you have a voicey ms that can make her laugh (or cry) she'll fight Wonder Woman-style for it.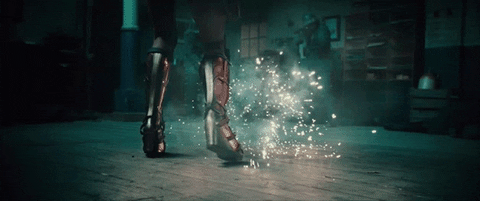 Kristin would love to see anything that could be comped to Sarah Dessen, Stephanie Perkins, or Kasie West. She
'
s also a huge fan of Phantom of the Opera, so if you have a contemporary version of this classic masterpiece, she
'
d love to see it. Kristin ships stories that have emotional depth, such as dealing with the death of a loved one, so if you have a ms a la
The Sky is Everywhere
by Jandy Nelson or Hold Still by Nina LaCour
, please submit to us.
We are looking for magical realism in a contemporary setting. Think
If I Stay
by Gayle Forman or
Before I Fall
by Lauren Oliver. Or anything else you think we'd love.
FANTASY/SPECULATIVE FICTION
We
'
re looking for light fantasy or light sci-fi/near-future sci-fi. So if you have an epic fantasy or anything with dragons, trolls, or unicorns, we are probably not the right mentors for you. We're also not the right mentors for spaceships or aliens. However, if you have a superhero ms a la
Wonder Woman
or anything as badass as that, we
'
d love to see it! Most of all, we want impressive world-building and unique plots. Give us something we've never seen before, and we'll be over-the-moon excited!
Some favorites include:
Six of Crows
by Leigh Bardugo,
The Raven Boys
by Maggie Stiefvater,
The Lunar Chronicles
by Marissa Meyer,
Defy
by Sara Larson,
Catalyst
by Kristin Smith (*wink, wink* See what I did there?)
CONTEMPORARY SUSPENSE/MYSTERY/PSYCHOLOGICAL THRILLERS:
We are open to thrillers and books that mess with your mind. If you have a suspenseful or psychological thriller that can keep us turning pages late into the night, we
'
d love to see it.
Specifically, we want anything a la
Pretty Little Liars
by Sara Shepard
,
The Darkest Secret
by Pintip Dunn, or a YA version of
The Girl on the Train
by Paula Hawkins.
We know this is a wide range of interests, but mostly if you have a great story with a ton of VOICE and a lot or a little bit of romance (remember, romance can be a subplot), then we want YOUR manuscript!
FAVORITE BOOKS, MOVIES, & TV SHOWS:
Favorite authors:
Lauren Oliver, Jandy Nelson, Jenny Han, Kasie West, Stephanie Perkins, Sarah Dessen, Suzanne Collins, Jennifer E. Smith, Gayle Forman, Jennifer Niven, Rainbow Rowell, E. Lockhart, Kiera Cass
Favorite books:
The Sky is Everywhere
by Jandy Nelson,
Before I Fall
by Lauren Oliver,
All the Bright Places
by Jennifer Niven,
We Were Liars
by E. Lockhart,
The Fill-In Boyfriend
by Katie West,
The Selection Series
by Kiera Cass,
Anna and the French Kiss
by Stephanie Perkins,
Eleanor and Park
by Rainbow Rowell,
Hunger Games
by Suzanne Collins
Favorite movies:
The Notebook,
Kate and Leopold, You
'
ve Got Mail, Family Man, Batman Begins, Wonder Woman, Titanic, Life As We Know It, The Holiday, My Best Friend
'
s Wedding, Dirty Dancing
Favorite TV shows:
Gilmore Girls, Pretty Little Liars, Reign, Switched At Birth, Modern Family, Vampire Diaries, Drop-Dead Diva, Poldark, Hart of Dixie
Favorite authors: Kasie West, Sophie Kinsella, Kiera Cass, Stephanie Perkins, J.K. Rowling, Morgan Matson, Emery Lord, Sarah Dessen, Harlan Coben, Jenny Han, Allie Larkin.

Favorite books: Shopaholic series by Sophie Kinsella, Anna and the French Kiss, by Stephanie Perkins, Harry Potter series by J.K. Rowling, The Selection series by Kiera Cass, Pretty Little Liars by Sara Shepard, This Lullaby by Sarah Dessen, P.S. I Like You, by Kasie West (all by Kasie West), The Summer I Turned Pretty series and To All the Boys I've Loved Before series by Jenny Han, My Life Next Door by Huntley Fitzpatrick, The Start of Me and You by Emery Lord.

Favorite movies: Dirty Dancing, Pretty Woman, Harry Potter, Titanic, High School Musical 1, 2, 3, Camp Rock, Teen Beach Movie, Frozen, The Little Mermaid... All things Disney.

Favorite TV shows: Friends, The Middle, Modern Family, Gilmore Girls, Younger, Sex and the City, Everybody Loves Raymond, The King of Queens, Wheel of Fortune.
NOT FOR US:
There are some things we know would not be right for us, and as a potential mentee, you want a mentor who will be a champion for your work. With that being said, here are some things we
'
re not looking for:
-The murdering of darlings is about all the blood we can handle, so please: no horror!
-Cruelty or death of an animal
-Dystopian (while we LOVE dystopian, it
'
s such a hard sell right now)
-Paranormal in the form of vampires, werewolves, or shapeshifters
-Space opera
WHY YOU SHOULD CHOOSE US (aka OUR GENERAL AWESOMENESS)
We love nothing more than finding that special something in a manuscript and exploring ways to make it come alive, while maintaining the structure and integrity of the story. BUT, that said, we'll push you to work hard and encourage you to make real, deep changes. Revisions aren't about cutting and pasting bits of the story and rearranging. They're about digging deep into structural edits and discovering new scenes (and sometimes characters) in the process. So be ready to kill some darlings and do whatever it takes to make that ms shine. Oh, and we LOVE brainstorming! So we'll always be available to bat ideas around and work through snags. In short, as long as you're willing to put the work in, we'll be there for you every step of the way!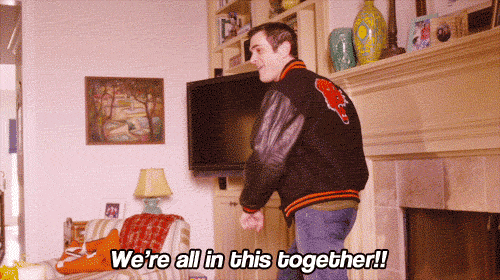 Now head on over to Beth's blog to say 'hi' and find our word for the scavenger hunt. You can visit her HERE.
Be sure to check out the other mentor bios below!
2017 Pitch Wars YA Mentors
1.

2.

3.

4.

5.

6.

7.

8.

9.

10.

11.

12.

13.

14.

15.

16.

17.

18.

19.

20.

21.

22.

23.

24.

25.

26.

27.

28.

29.

30.

31.

32.

33.

34.

35.

36.

37.

38.

39.

40.

41.

42.

43.

44.

45.

46.

47.

48.

49.

50.

51.

52.

53.

54.

55.

56.

57.

58.

59.

60.

61.

62.

63.

64.

65.

66.

67.

68.

69.

70.

71.

72.

73.

74.

75.

76.