Welcome to YA Scavenger Hunt!
This bi-annual event was first organized by author
Colleen Houck
as a way to give readers a chance to gain access to exclusive bonus material from their favorite authors...and a chance to win some awesome prizes! At this hunt, you not only get access to exclusive content from each author, you also get a clue for the hunt. Add up the clues, and you can enter for our prize—one lucky winner will receive
one book from each author on the hunt in my team
!
But play fast: this contest (and all the exclusive bonus material) will only be online for
120 hours
!
But first, I want to take a moment to introduce myself! I'm Kristin Smith, your hostess for this leg of the hunt. Be sure to enter my Giveaway at the very end of the post!!
ABOUT ME:
I love fall.
My favorite store is Home Goods because I adore decorating.
I have a slight pillow fetish.
I'm the mother of 5 boys (my house is loud and crazy).
I'm a big fan of Karaoke and Just Dance.
I may or may not have a stash of chocolate in my nightstand.
I usually write on my bed.
Now back to the Hunt!
Go to the YA Scavenger Hunt page to find out all about the hunt.
There are SEVEN contests going on simultaneously, and you can enter one or all! I am a part of the
ORANGE TEAM—
but there is also a red team, a gold team, a blue team, a green team, a pink team, and a purple team for a chance to win a whole different set of books!
If you'd like to find out more about the hunt, see links to all the authors participating, and see the full list of prizes up for grabs, go to
the YA Scavenger Hunt page
.
SCAVENGER HUNT PUZZLE
Directions:
Below, you'll notice that I've listed my favorite number. Collect the favorite numbers of all the authors on the
orange team
, and then add them up (don't worry, you can use a calculator!).
Rules:
Open internationally, anyone below the age of 18 should have a parent or guardian's permission to enter. To be eligible for the grand prize, you must submit the completed entry form by
Sunday, October 8th

,
at noon Pacific Time. Entries sent without the correct number or without contact information will not be considered.
Today, I am hosting C.M. Boers on my website for the YA Scavenger Hunt!
Obscured was C. M.'s debut novel. What began as a way to spend her free time slowly transitioned into a passion for writing. She's currently working on her fourth novel​. The best is yet to come!
C. M. is a mother of three. She grew up in the sunshine state of Arizona with a love of reading and an ambition to write. But never took her writing seriously until after the birth of her first child. After that she took up writing more seriously in her spare time and hasn't stopped since.
Find out more information by checking out her author website
HERE
. Or you can purchase her book
HERE
.
And for this week ONLY, Obscured is 99 cents, so hurry and grab your copy!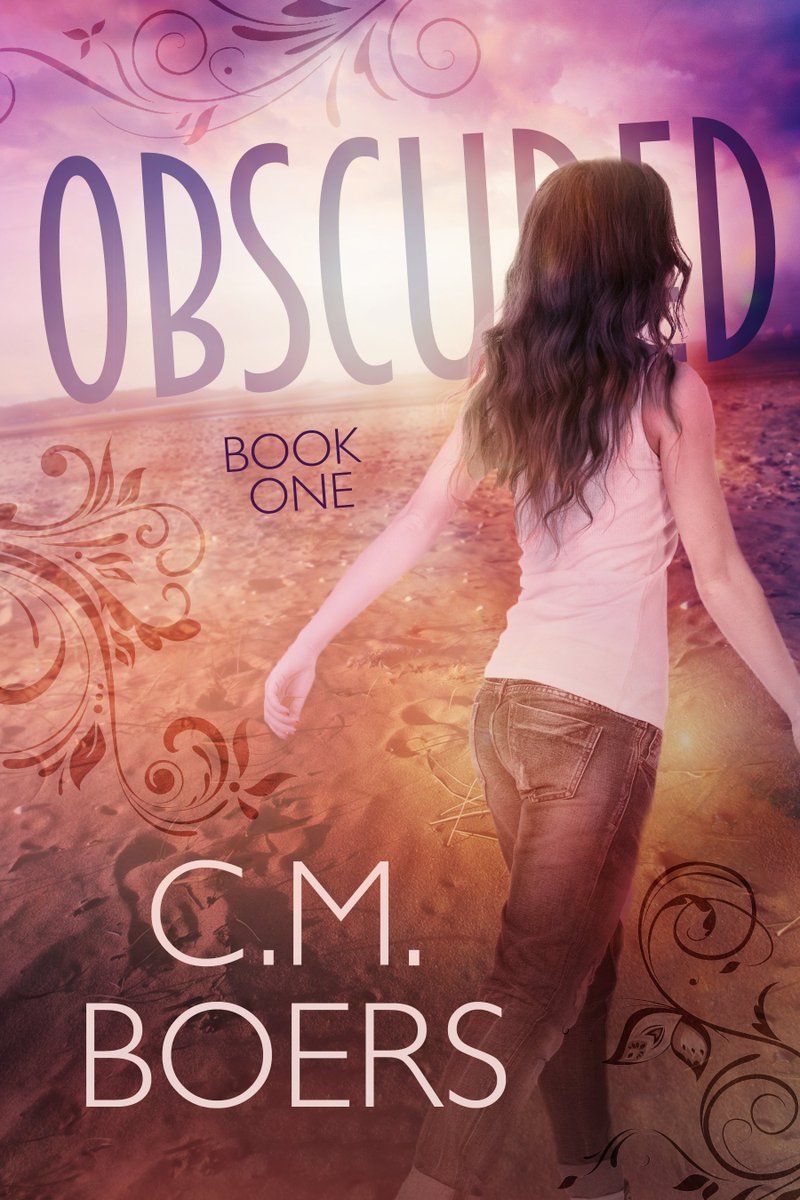 About the Book:
Abby Martin thought she was an ordinary girl about to start high school. But when her mom announces that they're moving to Arizona, vivid nightmares start plaguing Abby's nights. As she settles into her new school and a cute guy named Pete catches her eye, she hopes that life might somehow get back to normal. To Abby's horror, "normal" becomes a thing of the past as she's swept up into a world of immortal protectors wielding supernatural gifts. When Abby realizes she's a pawn in a centuries-old feud, she must figure out who she can trust before she's caught in the crossfire.
Prepare yourself for heart-pounding suspense in the world of Obscured, where nothing is as it seems and danger lurks in unexpected places.
Obscured Buy Links:

**EXCLUSIVE BONUS MATERIAL**
Abby's Favorites
Fast food or sit-down restaurant?
Well, this depends on my mood, but sit-down.
I don't watch either, but if I had to it would be football.
Video games or board games?
Flip flops, easier to slip off and bury your feet in the sand!
One piece. Unless it's a tankini.
Facial hair or clean shaven?
Both, at the right times.
Both, depends on how I'm feeling.
Ha! Nothing about my life has been normal for a long time. I guess I'll go with Weird.
Good, I've had enough of evil.
Been in many earthquake from my days of living in California, so I'll go with that.
****
And don't forget to enter the contest for a chance to win a bundle of awesome books by all of the authors on the
orange team
! To enter, you need to know that my favorite number is
12
.
Add up all the favorite numbers of the authors on the
orange team
and you'll have all the secret codes to enter for the grand prize!
But before you go, don't forget to enter my individual Giveaway for a chance to win a paperback copy of FORGOTTEN (Book #2 in the Deception Game series) and some awesome swag! (Prize is for US residents only. International winners will receive ebook instead.)
Prize does not include everything pictured.
a Rafflecopter giveaway
To keep going on your quest for the hunt, you need to check out the next author—
TAMAR SLOAN! Click on her name to be redirected to her website.